What is the Thirst Revival Conference?
THIRST is a 4-day conference experience that your whole family can enjoy. From Sunday morning through Wednesday night, the Life Action team will bring powerful preaching, refreshing worship, memorable testimonies, dynamic children's and youth programs, and passionate prayer right into your sanctuary. By carefully unpacking biblical texts related to loving God, loving people, understanding and receiving God's grace, turning from pride and sin, calling out for God's help, and seeking Him wholeheartedly, the Life Action team will partner with you in casting a vision of a revived, loving, and powerful Christian life.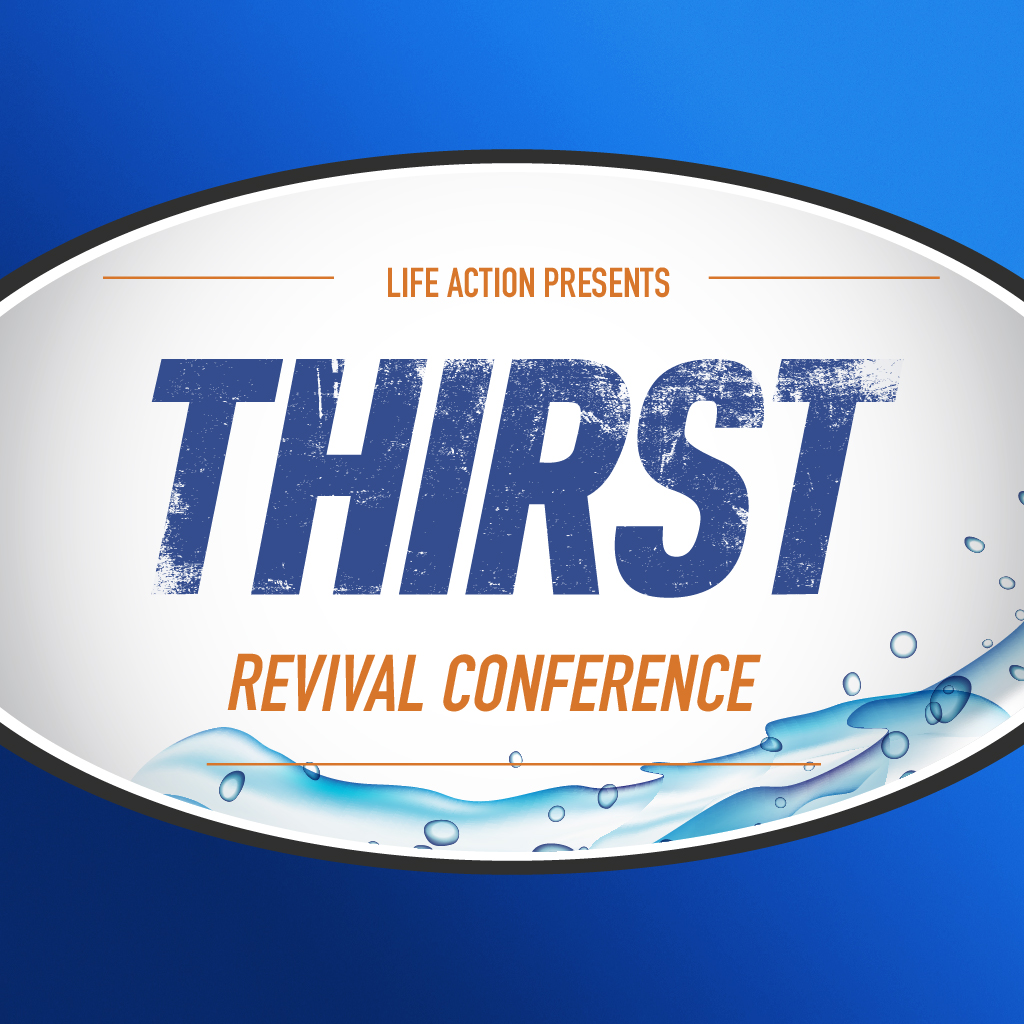 Thirst Conference Begins
All adults and students will meet in the worship center for session 1 at 9:30 am. There will be no Adult Sunday School this week. The students (grades 7-12) will then be dismissed to the upper room during session 2 after worship (approx. 11:20 am), with all adults remaining in the worship center for session 2. Children (Pre-K – 6th grade will have two different programs during both hours, and will check in at their normal locations. During these two sessions, we will be introduced to the Life Action team, and the vision behind their ministry to churches across the country.
Dinner & Session 3
Each night of Thirst, we will be providing a family dinner for just $5.00, regardless of your family size! Our desire is for you to attend every night of the conference. We don't want something as simple as dinner to get in the way! Each night, dinner will be served between 5:00 pm and 6:15 pm. 
View Menu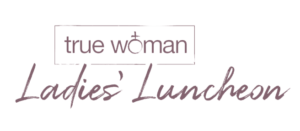 The True Woman luncheon provides an opportunity for ladies to hear what God has to say about their roles as women, wives, mothers and grandmothers. Through the power of a life's message, women will be touched by the transparency and openness of the Thirst wives during this time of sharing. 
Registration is now closed.
Dinner & Session 4
Don't forget to clear your family calendar so you can participate in every session. We want you here along side of us, examining ourselves, prayerfully seeking God, and asking Him for true revival to take place!
Dinner & Session 5
The Thirst Revival Conference is a unique opportunity for you, along with your entire family, to set aside time for what matters the most in life – seeking God. And, prayerfully, we'll experience personally the new, abundant life Jesus promised to those who love Him.
Dinner & Session 6
Will you set aside time to seek God together? It is our prayer that nothing will get in the way for you to experience true revival. Not our schedules, sports, entertainment….It's time for a reset. It's time to say YES TO GOD!
How do you define a 'revival' meeting?
First of all, we believe that revival is for believers—unbelievers need "vival" to begin with. Many churches schedule meetings and call them "revival" (and often these are evangelistic in nature); we try to nuance things differently. Our calling is to seek God for revival among His people—new life, new passion, new joy, new vision, new obedience—and we believe that this kind of renewal would result in the church shining brightly. We would say that evangelistic focus is a fruit of revival, but revival itself is for the church, not the world. Thus, we don't believe we can "schedule" a revival; but we can schedule a time to seek the Reviver. That's what our events are all about.
How are speakers, singers and staff selected and trained?
As for single team members (musicians, children's ministers, etc.), they are carefully selected and screened from among many applicants who wish to travel with us. After orientation, they train for one month at the Life Action Camp in Buchanan, MI. For speakers and leaders, the process is even more rigorous, involving interviews, references, training, alignment with biblical expectations for pastoral leadership, personal mentoring, and spiritual preparation. You can learn more about our primary speakers on the Bios page.
What is the musical style of the teams worship?
We select songs to best reflect our biblical messages, with a blend of contemporary and historic musical selections. Our teams each offer band-style praise and worship, solos, special arrangements, and even creative drama. Our teams are happy to accommodate specific musical preferences at our host churches; in fact, during the pre-event preparation, we ask the pastor for the church's top ten worship songs so that we may include those in our repertoire while we are with your congregation. Our purpose in worship is to draw the hearts of congregants into the presence of God with music that glorifies Him in every respect.
What style of preaching and communicating can we expect?
At both our team events and our single-speaker weekend events, Life Action's preaching priority is to root our messages firmly in the Scriptures. We typically have two tracks of material in events: "revival" messages and "family living" messages. Our main revival content centers around texts like James 4:4-10; Revelation 2:1-7; Luke 9:23; and Ephesians 3:14-21 (for example). When it comes to family material, we seek to apply revival principles to households, working from the principles of texts like Colossians 3 and Ephesians 5. And, while our preachers are committed to the authority of the Word in their communication, they are also known to crack a joke or two and relate God's truth to the issues of daily life, sharing testimonies and stories of revival, and making practical challenges to obey Jesus Christ.
Please let us know if you are coming for dinner! Click or tap below to sign up!